Now Available Online In Lloyds Pharmacy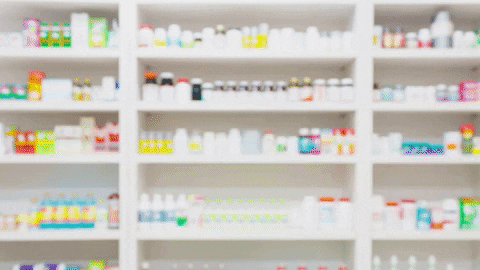 We are pleased to announce that their full range of Advanced CBD capsules, powered by Gelpell® technology, are now available to purchase online with Lloyd's Pharmacy UK.
Included in the offering is Satipharm's original Advanced 10mg CBD capsules plus their two new products - Advanced Active CBD capsules and the Advanced Focus CBD capsules.
Speaking about the launch, Jonathan Hartshorn, Chief Executive Officer of Satipharm said "We are delighted to provide our Advanced CBD products through the new Lloyd's UK online pharmacy store, giving their customers access to our unique, CBD products.  Partnering with major retail pharmacies, such as Lloyd's, is a key objective as we continue to expand our distribution throughout the United Kingdom and Ireland".
Visit Lloyd's Pharmacy online today to purchase the Satipharm Advanced CBD range. 
About Lloyd's Pharmacy
Lloyd's Pharmacy is a leading community pharmacy and healthcare provider with over 1,500 pharmacies across the UK, mainly in community and health centre locations. We employ around 17,000 staff and dispense over 150 million prescription items every year.
About The Satipharm CBD Advanced Range
Satipharm's CBD Advanced range is powered by their patented Gelpell® technology. This Gelpell technology has been clinically proven to increase the bioavailability of CBD, making Satipharm capsules the best way to take CBD. Taking a Satipharm 10mg CBD capsule is equivalent to taking 3.5 times the dose (35mg) of a CBD oil.
CBD Advanced Active
Satipharm Active capsules contain 200% of the Recommended Daily Allowance of vitamin D, which supports the functioning of the immune system. This ensures the body has adequate levels of vitamin D needed to produce the antimicrobial proteins that kill viruses and bacteria. Every Active capsule also contains CBD plus vitamins A, K and E. These vitamins have been specifically chosen to complement the CBD, for the effects they have on muscles, skin, bones and vision.
CBD Advanced Focus
Satipharm Focus capsules contain CBD plus a targeted selection of B vitamins to support mental performance, psychological function and the reduction of tiredness & fatigue. B vitamins are necessary for creating neurotransmitters that regulate emotions, including serotonin and dopamine. Vitamin B6 also contributes to normal immune function.
CBD 10mg - Essential
Satipharm 10mg Gelpell® is our advanced Essential CBD formulation, with no other active ingredients. Each pack of Satipharm 10mg capsules contains the equivalent of 1000mg CBD oil, using the Gelpell technology to maximise bioavailability (the amount reaching the body) resulting in 3.5 times the effectiveness of a CBD oil. 
---